Which Nespresso Capsule Flavour Test Better?
- Dec 28, 2017 -
A few years ago to buy Nespresso coffee machine and capsules, did some homework, I tried a lot of kinds of capsules, and gradually have their own preferences. Because the capsule filled with inert gas, so preservation is better.

First to summarize, do not buy flavored coffee with striped packaging (caramel vanilla what), the most difficult to drink
The best drink is dark purple ARPEGGIO, light pink Rosabaya, dark blue Kazaar.
In addition, the intenso series overall is good, Cosi is not bad.
In addition to the most difficult to drink and drink the best, the remaining types of capsules, if added to make latte milk to drink, taste the difference is not too large. Without milk, pure coffee slowly, will taste the acidity , The degree of baking differences.
Compared with Starbucks, Nespresso feel more than a layer of natural fat, floating in the coffee surface, a touch of coffee in a touch of coffee.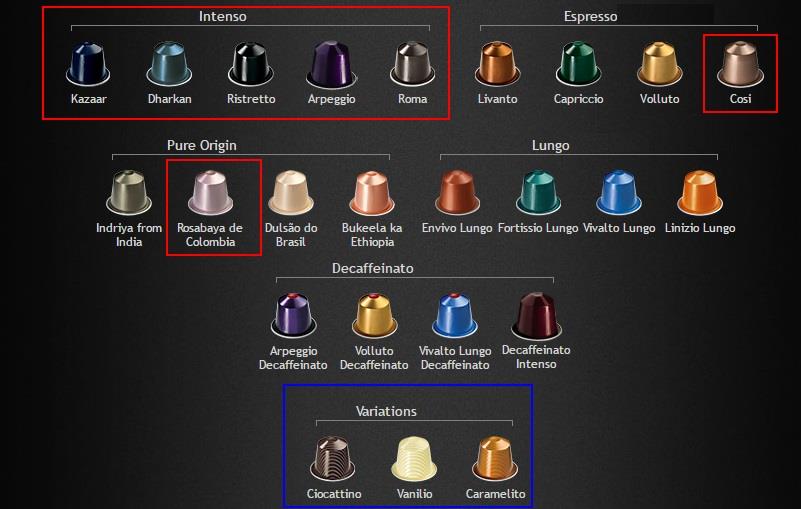 Related News
Related Products