The love of Italians for coffee does not need to be described in words. Look at the classic coffee varieties. There are too many names in Italian. Espresso, Cappuccino, Latte, Machiato... are already familiar to urban youth groups. . Many top coffee brands have been born on this land. Illy and Lavazza are outstanding representatives, especially Lavazza coffee. It spans three centuries and has become Italy's most prestigious century-old coffee shop.

Lavazza Coffee is a family business and has been baptized for four generations. As early as 1895, a middle-aged man named Luigi Lavazza bought a small grocery store called Paissa Olivero in Turin, his hometown, for 26,000 Italian liras (about 20 US dollars). Here he started his own coffee business.

In a time when the business model was simple, this grocery store took on a set of processes for making and selling coffee, starting with growing coffee beans. In the course of business, Lavasa will continue to learn the roasting skills of coffee beans in order to cater to more people's tastes. After World War I, the three sons of Lavasa, Mario, Beppe, and Pericle, all participated in the business, which laid the foundation for Lavazza's subsequent development and growth. basis.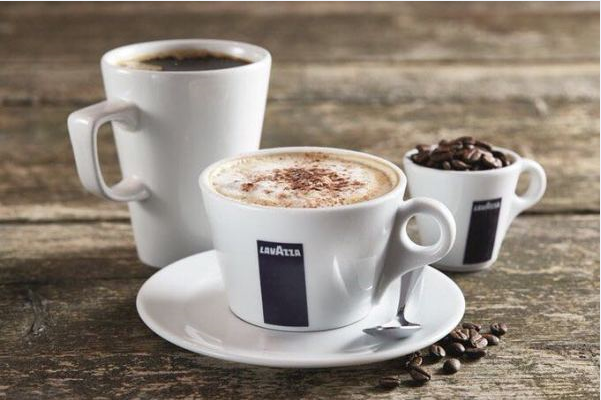 However, with the outbreak of the Second World War, Italy under the Nazi regime was almost included in the blacklist of world trade. The entire country was plunged into a shortage of materials, the national economy was plummeting, and the coffee market was naturally difficult to escape. However, the Lavasa family did not give up on this, in the most difficult circumstances, they are still struggling to support, and finally after the end of World War II, Lavazza became the master of the Italian coffee market.

During the post-war economic recovery period, Lavazza Coffee continued to expand its production line and at the same time made more efforts in terms of taste and packaging, which also accelerated the revitalization of the coffee market. In the late 1970s, Lavazza Coffee successfully entered the entire European market through television advertising and established its first overseas branch in France in 1982. Immediately afterwards, Germany, the United Kingdom, the United States and other branches have also been established one after another. Lavazza Coffee has preliminarily established its leading position in the world coffee market.

Now, Lavazza is still the most popular coffee brand in Italy, and 75% of its people are loyal fans. In addition, Lavazza also accounts for 45% of the market worldwide. Lavazza Coffee is currently sold in more than 80 countries around the world. Its average annual sales volume is as high as 86,000 tons, or about 14 billion cups, making it the best "spokesperson" for Italian coffee.