HM Machinery Group can supply a complete turn-key system starting from coffee capsule filling and sealing , secondary packing up to end of line.
Main Working Process:
☆Lifting empty capsule into the system ( sorting system)
☆ The Sorting system will arrange all the capsules in same directions and ready for loading to machine
☆Capsule feeding system
☆Automatic drop empty capsules to machine
☆filling Nitrogen into capsule.
☆Automatic detect capsule well loated on the machine by sensor.
☆Dosing system:Servo motor to fill coffee .
☆Product compacting and capsule rim cleaning unit
☆Auto suck Foil Lids.
☆Auto detect whether the foil lids is ready by Sensor
☆ Auto Lid cutting/transferring and sealing unit
☆ Automatic mechanical grasp the finished product to conveyor ( connect to the conveyor)
☆ transport the sealed capsule to the Bag Packing Machine,
☆ Bag packing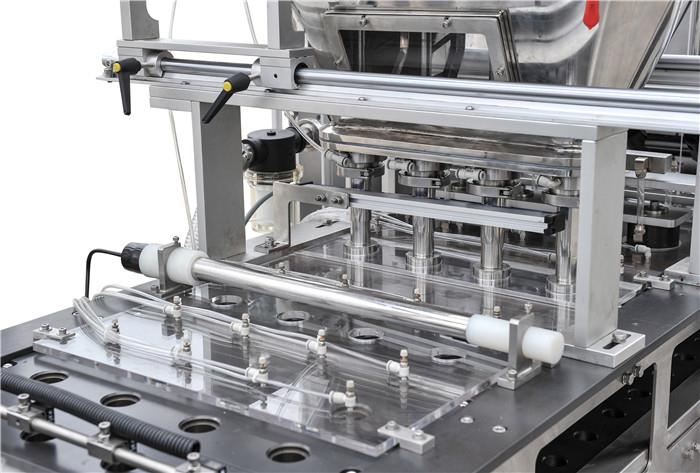 Contact US
Contact Person:Nicole
Tel:008613818903526
E-mail:hm001@hmmanufactory.com
Contact Person:Peter
Tel:+8613761145512
E-mail:hm008@hmanufactory.com
English Web:www.coffeemachinesuppler.com
Spanish Web:www.nespressomachinery.com
French Web:www.dolcegustomachine.com