HSP-1L Capsule Filling and Sealing Machine(online video:https://youtu.be/uHY43Jm63JQ)

HM Latest version capsule coffee making machine,HSP-1L can be used for Nespresso,Kcup,Dolce Gusto and Lavazza blue,Upshot capsules filling and sealing.
Our machines are made with Schneider,Ormon,EATON,SMC ETC. world famous spare parts,operate easily,work stably alraedy won customers' unanimous praise.
Brief Instruction:
* The whole machine stainless steel frame; Organic glass cover (acrylic glass cover); one columns mould structure; Fixed castor and mobile pulley.
* Coffee servo screw filling, the filling volume can be adjusted on Touch screen, no cup no filling,
* Lids Sealing, Omron temperature controller to adjust the temperature.
* Open the door, machine will stop automatically.
* Our HSP-1N machine can be changed mould in 15 minutes then you can assemble another kind of capsules mould in it.
Main Working Process:
☆Automatic drop empty capsule to machine
☆ Sensor to detect whether there is lack of capsule or not, if lack of capsule, will stop machine automatically.
☆ Three times Nitrogen Filling
☆ Servo motor to fill coffee (tea or milk) while vibrating, weight around 1-10g (can be adjust)
☆ Press coffee tightly and vacuum clean the edge of the cup after filling.
☆ Auto put lids and seal Nespresso/Kcup capsules.
☆ Finished product output. (No including the conveyer)
Technical Parameter:
NO.

Model

HSP-1L

1

Speed

1800Capsules/h

2

Working station

1 station

3

Filling range

1-10grams

4

Filling accuracy

±0.05g~±0.1g

5

Voltage

220/380V,50/60HZ,Customizable

6

Air pressure

gas consumption

≥0.8Mpa/0.1m²

7

Working Temperature

5-35°C

8

Relative humidity

≤85%

9

Machine size

2035mm(length)X650mm(width)X1980mm(height)

10.

weight

600kg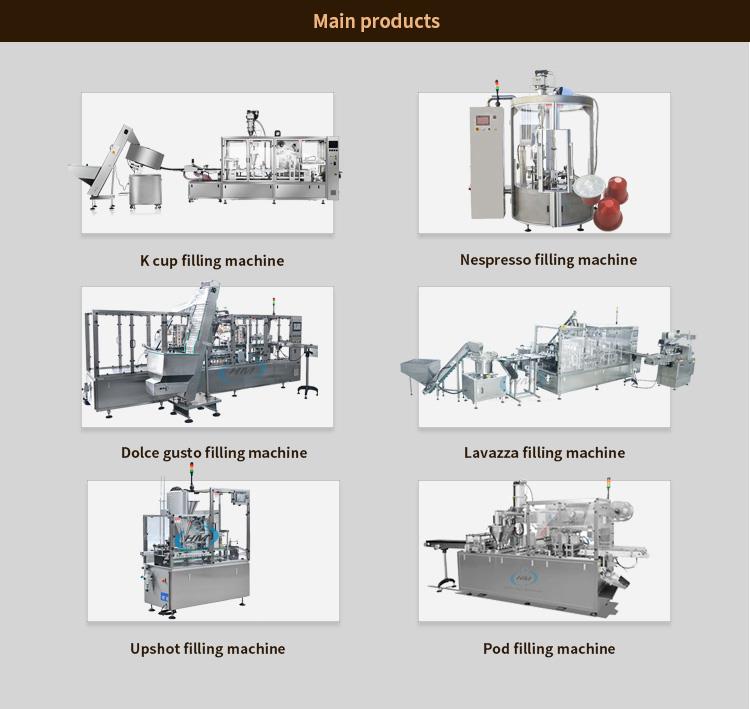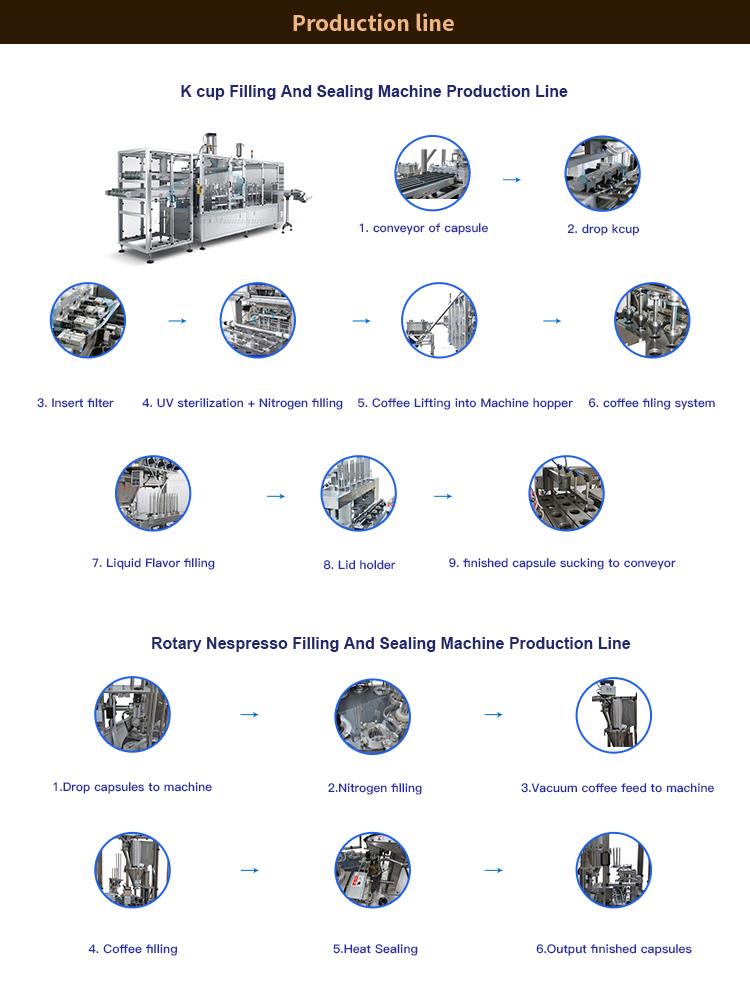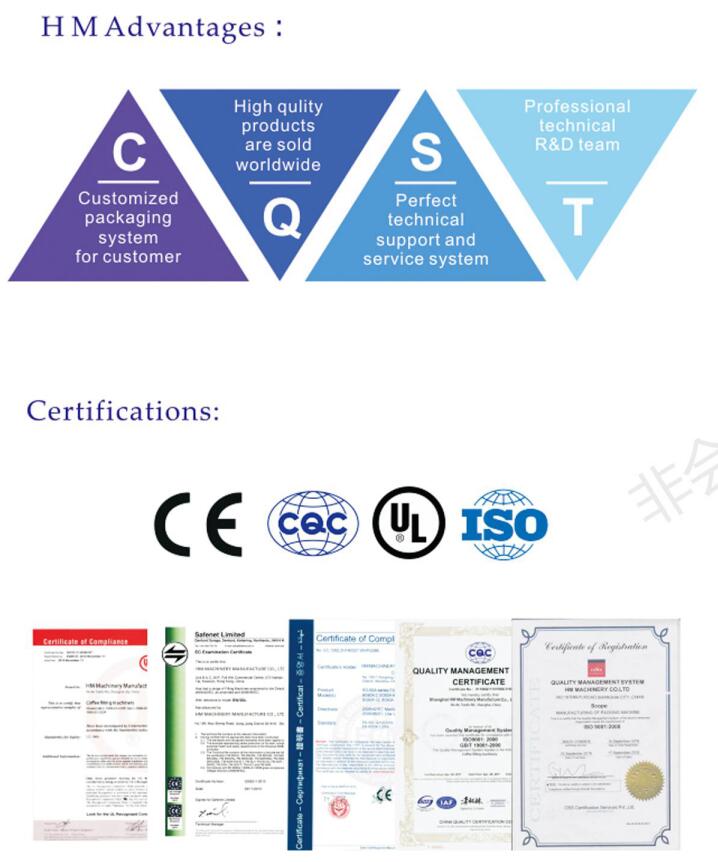 Contact Us
Miss Linda Yan
HM Machinery Manufacture CO.,LTD
Add: Lane 341,Jiuxin Road, Song jiang, Shanghai , 201615
Factory Add: Kunshan City, Suzhou,Jiangsu, China
Mobile: 0086- (0)13917470643/13181428178
Tel:0086 (21)-37632096
WhatsApp: +8613181428178
Email: hm005@hmmanufactory.com
Skype: hm005@hmmanufactory.com