HM Pod Coffee Making Machine
Our factory is the only one to produce aluminum pod coffeemaking machine in china,it can pack Pod coffee with a deep drawn pleated paper filter and aluminum filter from roll-stock.
Paper pod making machine is available also.
Pod coffee filling and sealing machine has precise and accurate product dosing into the pod,it is performed by a set of servo controlled augers.
The Pod coffee packing machine use roll-stock paper/aluminum to forming pod and sealing it. Sturdy constructions ensures consistent, high dosing accuracy. Will take big good profit for coffee pod manufacturers.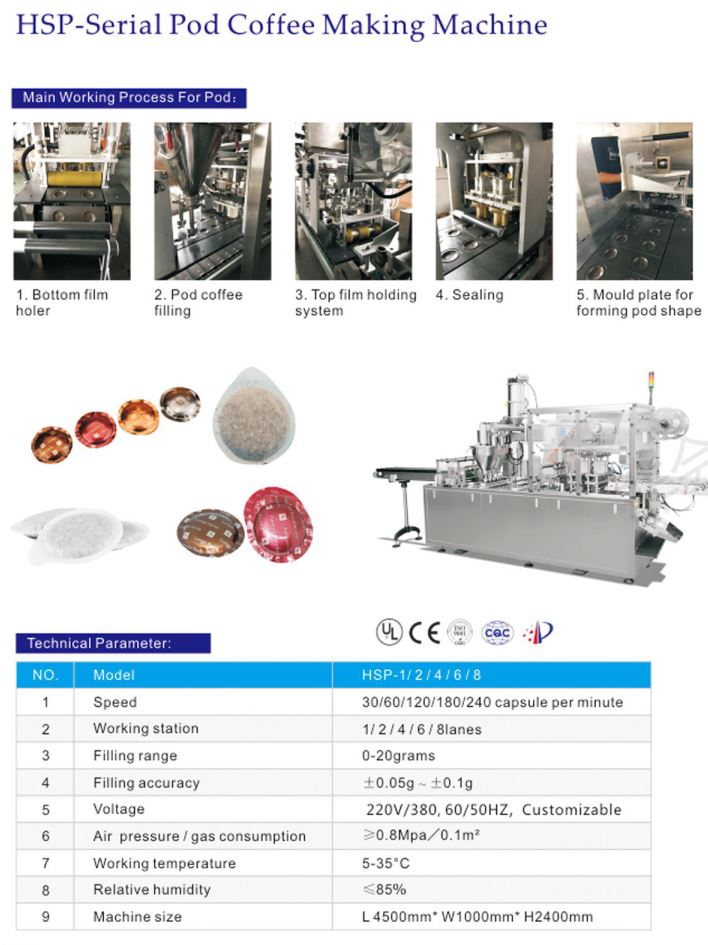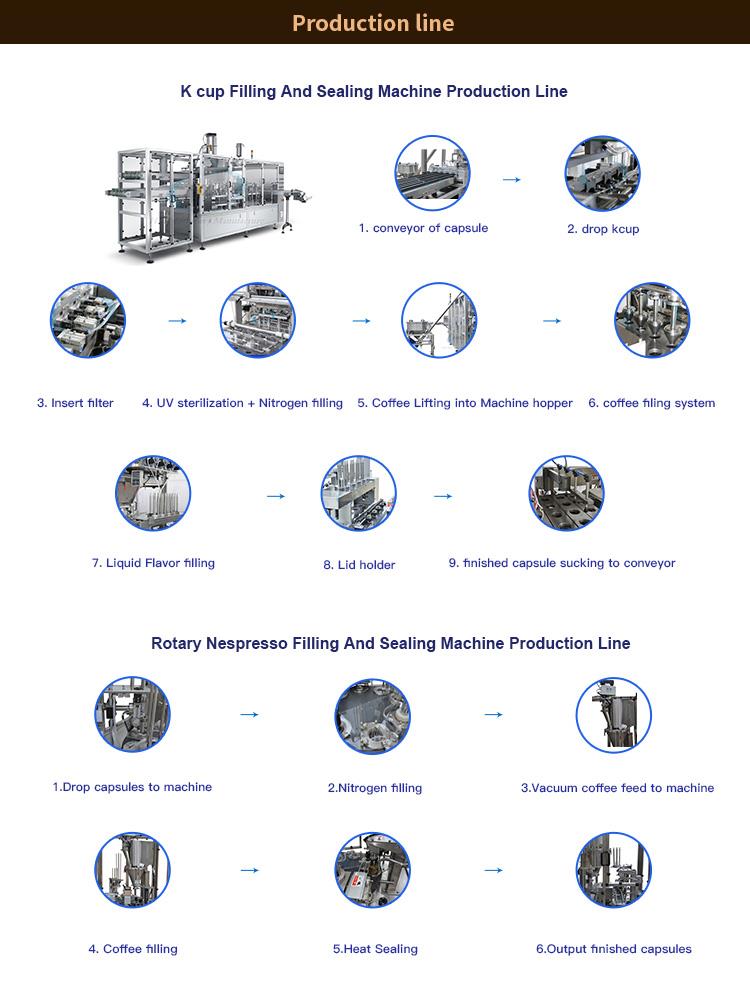 More details and process,please visit video @ https://youtu.be/LwrELbhQcfE
Why Choose Us
a. We have been in packaing area more than eight years,offer customized packaging system experiencedly.
b. Professional R&D technical team
c. Engineer service is available in overseas
d. 24 months warranty
e. 24h online service
Contact Us
Miss Linda Yan
HM Machinery Manufacture CO.,LTD
Add: No.46 Tian fu Road, Song jiang, Shanghai , 201615
Factory Add: No.18 Ouhai, Zhejiang, China
Mobile: 0086- (0)13917470643/13181428178
Tel:0086 (21)-37632096
WhatsApp: +8613181428178
Email: hm005@hmmanufactory.com
Skype: hm005@hmmanufactory.com
Website: http://coffeemachinessupplier.com/ or http://www.hmmanufactory.com/
Hot Tags: Pod Coffee Making Machine,coffee packaging machine,coffee packaging line,coffee solution,coffee machine,coffee packaging machine factory,capsule filling and sealing machine,coffee and tea packaging line supplier,coffee and tea packaging solution