The whole machine stainless steel frame; Organic glass cover (acrylic glass cover); one columns mould structure; Fixed castor and mobile pulley.

Coffee servo screw filling, the filling volume can be adjusted on Touch screen, no cup no filling,
Automatic vacuum suck lids, No cup no Lids suck. Lids suck fault automatic stop.
Lids Sealing, Omron temperature controller to adjust the temperature.
Open the door, machine will stop automatic.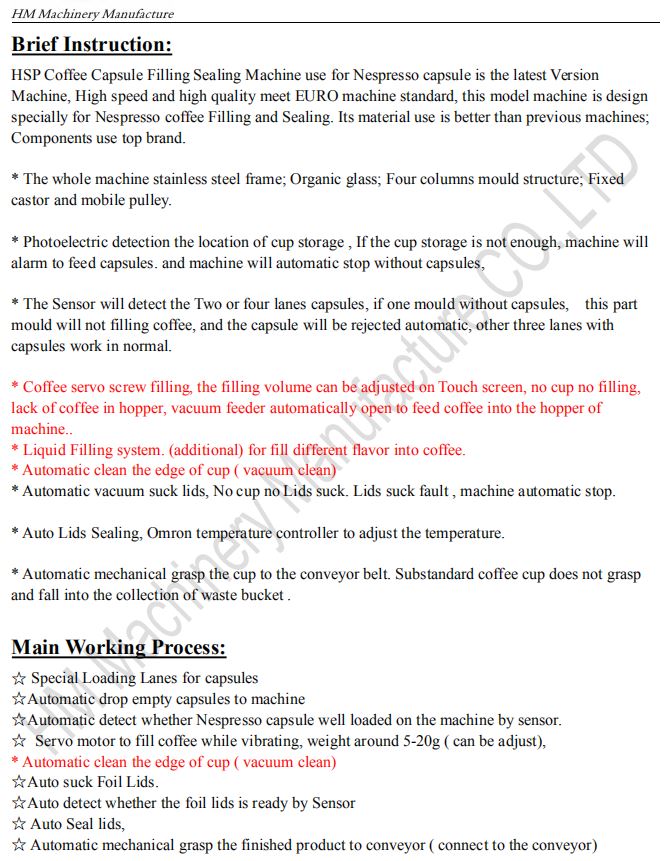 Why Choose Us
a. We have been in packaing area more than eight years,offer customized packaging system experiencedly.
b. Professional R&D technical team
c. Engineer service is available in overseas
d. 24 months warranty
e. 24h online service
Online video:https://youtu.be/8lWvGVAaceY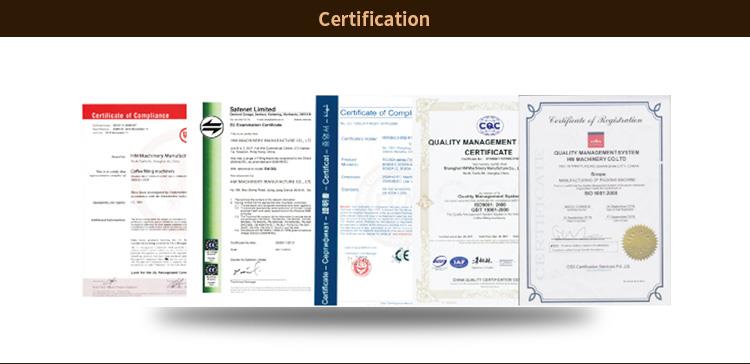 Contact Us
Miss Linda Yan
HM Machinery Manufacture CO.,LTD
Add: No.46 Tian fu Road, Song jiang, Shanghai , 201615
Factory Add: No.18 Ouhai, Zhejiang, China
Mobile: 0086- (0)13917470643/13181428178
Tel:0086 (21)-37632096
WhatsApp: +8613181428178
Email: hm005@hmmanufactory.com
Skype: hm005@hmmanufactory.com
Website: http://coffeemachinessupplier.com/ or http://www.hmmanufactory.com/