Main Working Process:

☆ Special Loading Lanes for Cups and Filter
☆Automatic drop empty kcup to machine
☆Automatic detect whether Kcup well loated on the machine by sensor.
☆Auto Feed the fitler onto the conveyor belt of the machine ( upon right filter required)
☆Auto sorting function to push the filter proper inside the Kcup
☆ Auto press filter tightly.
☆ Auto detect whether the filter in the kcup or not by sensor.( no filter no filling no sealing and reject into the collection bucket)
☆ Servo motor to fill coffee while vibrating, weight around 5-20g ( can be adjust)
☆ Auto clean the edge of the cup.
☆Auto suck Foil Lids.
☆Auto detect whether the foil lids is ready by Sensor( no lids on cup, machine will stop automatic).
☆ Auto Seal twice
☆ Automatic mechanical grasp the finished product to conveyor ( connect to the conveyor)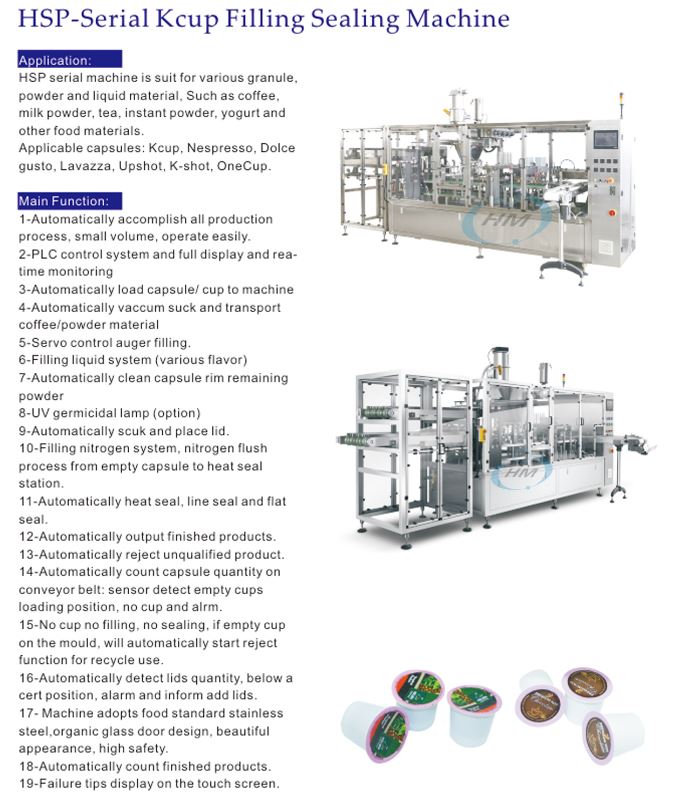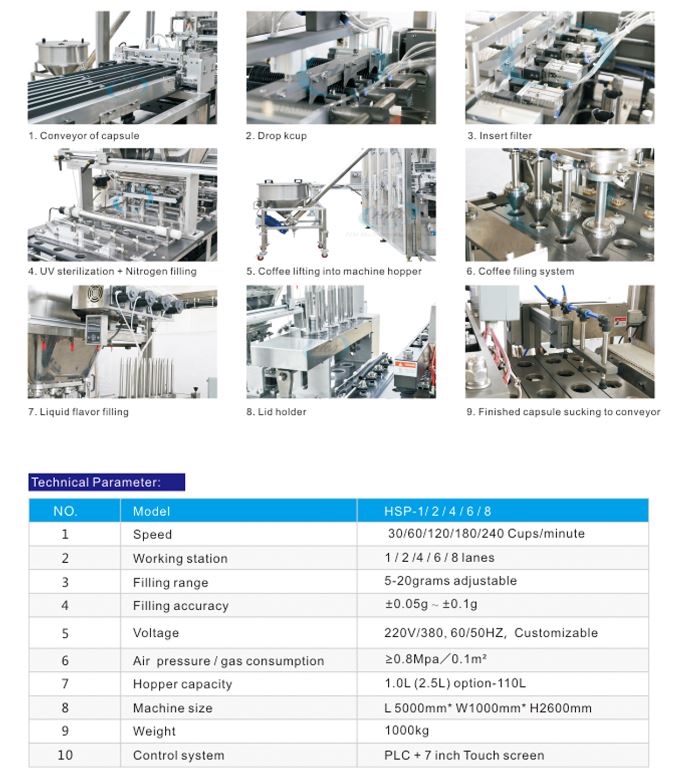 Why Choose Us
a. We have been in packaing area more than eight years,offer customized packaging system experiencedly.
b. Professional R&D technical team
c. Engineer service is available in overseas
d. 24 months warranty
e. 24h online service
Online video:https://youtu.be/L4E2Gb8pWAk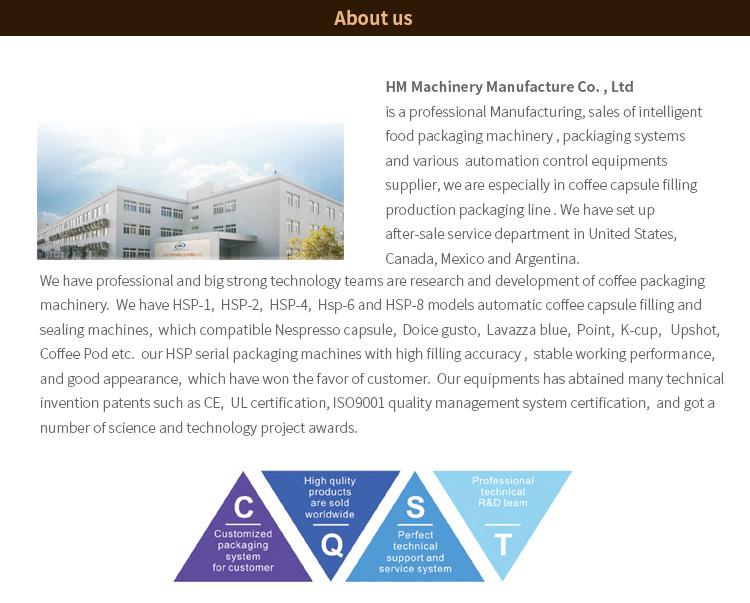 Contact Us
Miss Linda Yan
HM Machinery Manufacture CO.,LTD
Add: No.46 Tian fu Road, Song jiang, Shanghai , 201615
Factory Add: No.18 Ouhai, Zhejiang, China
Mobile: 0086- (0)13917470643/13181428178
Tel:0086 (21)-37632096
WhatsApp: +8613181428178
Email: hm005@hmmanufactory.com
Skype: hm005@hmmanufactory.com
Website: http://coffeemachinessupplier.com/ or http://www.hmmanufactory.com/