HSP-1N Rotary Latest Version Coffee/Tea Filling and Sealing Machine
Capsules Coffee and Tea making machine,coffee and tea packaging machine
* The whole machine stainless steel frame; Organic glass cover (acrylic glass cover); one columns mould structure; Fixed castor and mobile pulley.
* Coffee servo screw filling, the filling volume can be adjusted on Touch screen, no cup no filling,
* Automatic vacuum suck lids, No cup no Lids suck. Lids suck fault automatic stop.
* Lids Sealing, Omron temperature controller to adjust the temperature.
* Open the door, machine will stop automatic.
Technical Parameter:
NO.

Model

HSP-1N

1

Speed

Over 3000-4800Cups/hour(adjustable)

2

Working Station

Rotary type 1 station

3

Filling Range

0-20grams

4

Filling Accuracy

±0.1g

5

Voltage

280V 60HZ,customizable

6

Air Pressure

Gas Consumption

≥0.8Mpa/0.1m²

7

Working Temperature

5-35°C

8

Relative Humidity

≤85%

9

Machine Size

1100mm(length)X1005mm(width)X1980mm(height)

10.

Weight

600kg
Main Working Process:
☆Automatic drop empty capsule to machine
☆ Sensor to detect whether there is lack of capsule or not, if lack of capsule, will stop machine automatic.
☆ Three times Nitrogen Filling
☆ Servo motor to fill coffee while vibrating, weight around 1-10g ( can be adjust)
☆ Press coffee tightly and vacuum clean the edge of the cup after filling.
☆Auto suck Foil Lids and put on capusle . ( Lavazza will use roll film cutting and sealing)
☆Auto detect whether the foil lids is ready by Sensor ( If no lids, machine will stop and alarm)
☆ Auto Seal the lids.
☆ Finished product output.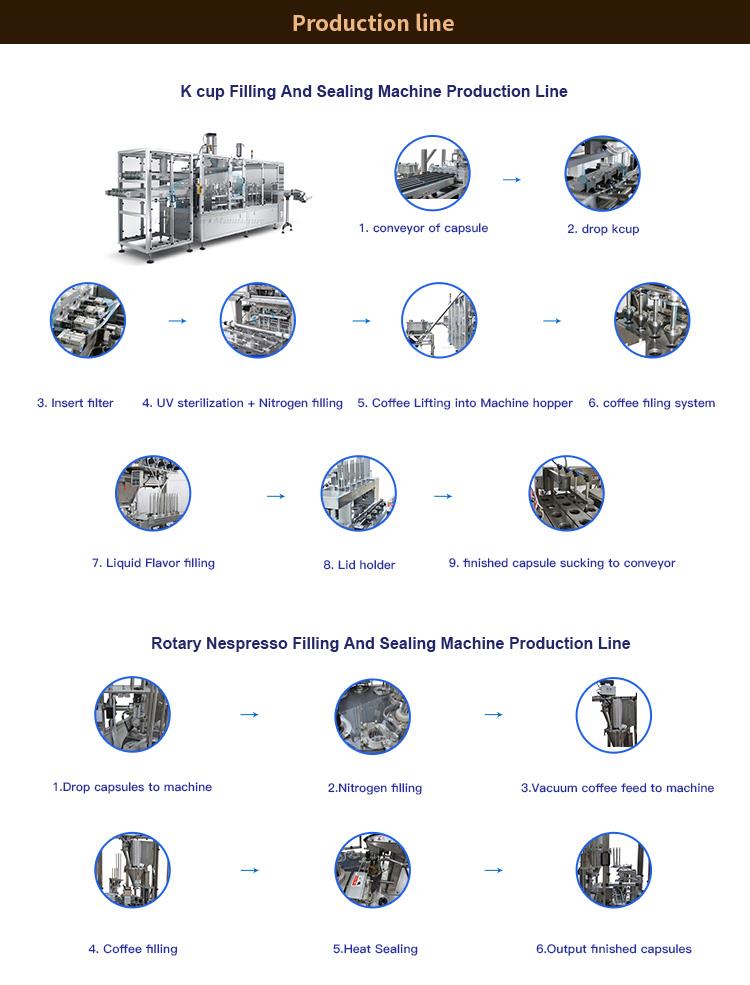 Youtube Video
Go and look at the video @https://youtu.be/6Jza0E2G7AY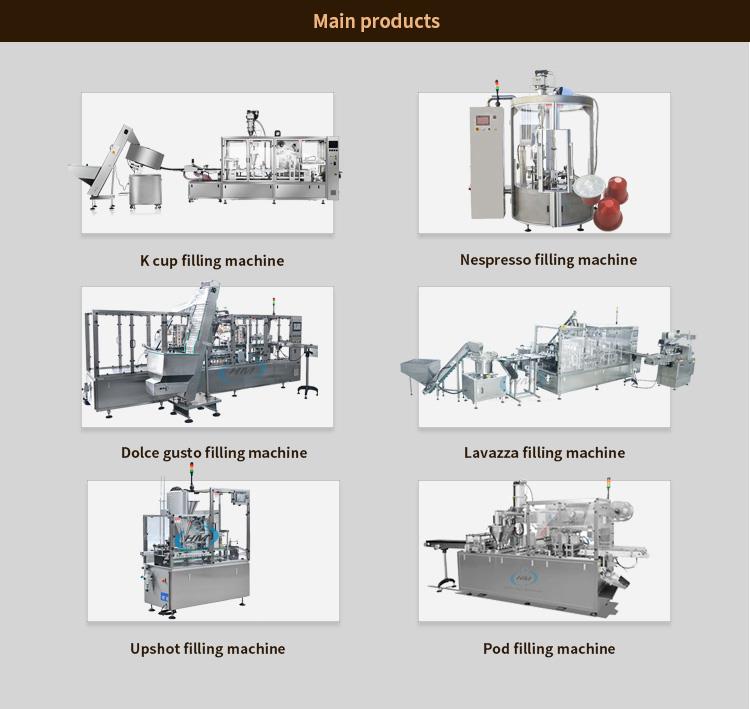 Contact Us
Miss Linda Yan
HM Machinery Manufacture CO.,LTD
Add: No.46 Tian fu Road, Song jiang, Shanghai , 201615
Factory Add: No.18 Ouhai, Zhejiang, China
Mobile: 0086- (0)13917470643/13181428178
Tel:0086 (21)-37632096
WhatsApp: +8613181428178
Email: hm005@hmmanufactory.com
Skype: hm005@hmmanufactory.com