Nespresso Capsules Packaging Machine
HM Nespresso Packaging Line,Nespresso production line
Nespresso Capsules Filling and Sealing Machine+Bag/Box Packaging Machine
Our Latest HSP Coffee Capsule Filling Sealing Machine is with high speed and high quality meet EURO machine standard, designed specially for Nespresso coffee Filling and Sealing. Its material use is better than previous machines; Components use top brand.
Please check the below brief description of our nespresso packaging machine:
* The whole machine stainless steel frame; Organic glass; Four columns mould structure; Fixed castor and mobile pulley.
* Photoelectric detection the location of cup storage
* The Sensor will detect the two or four lanes capsules
* Coffee servo screw filling
* Liquid filling system
* Automatic clean the edge of cup (vacuum clean)
* Automatic vacuum suck lids
* Auto Lids Sealing
* Automatic mechanical grasp the cup to the conveyor belt
Technical Parameter:
NO.

Model

HSP-6

HSP-4

HSP-2

1

Speed

180-300

Cups/min(adjustable)

120-200 Cups/min(adjustable)

60-100 Cups/min(adjustable)

2

Working station

6lanes

4lanes

2lanes

3

Filling range

1-6.5grams

4

Filling accuracy

±0.05g~±.01g

5

Voltage

220V/380V, 50/60HZ,Customizable

6

Air pressure / gas consumption

≥0.8Mpa/0.1m²

7

Working Temperature

5-35°C

8

Relative humidity

≤85%

9

Machine size

L 5000* W1200* H2600mm

L 5000* W900* H2600mm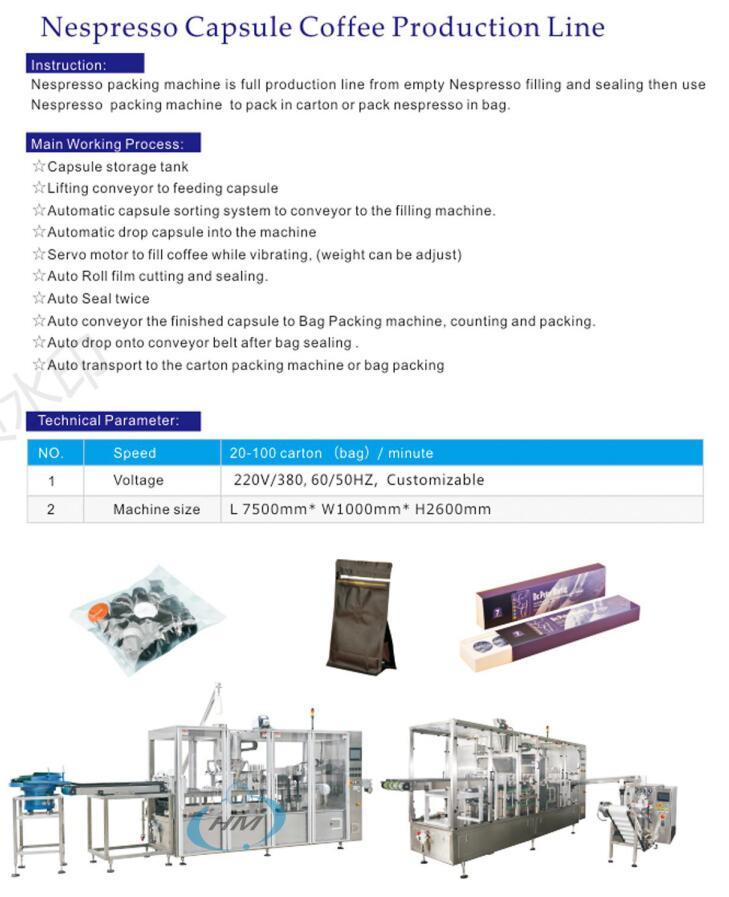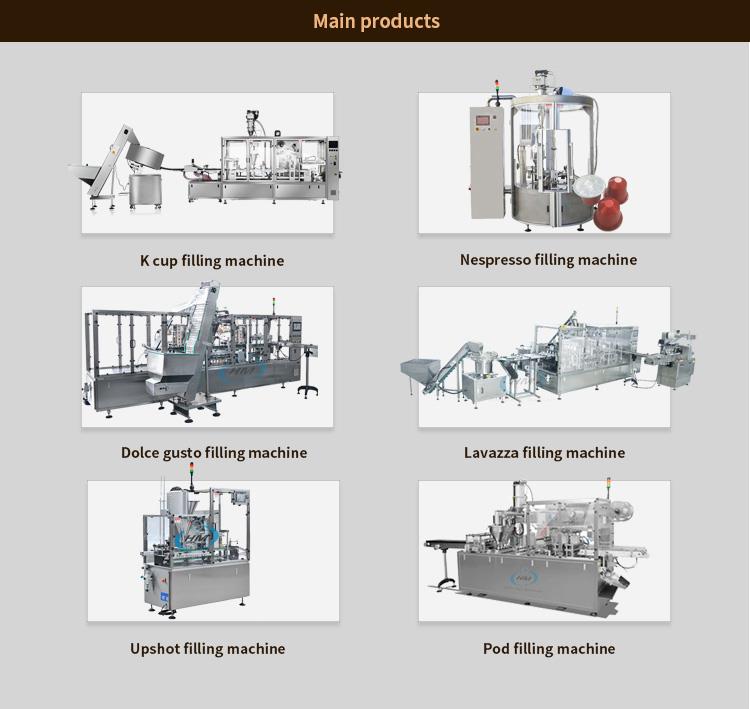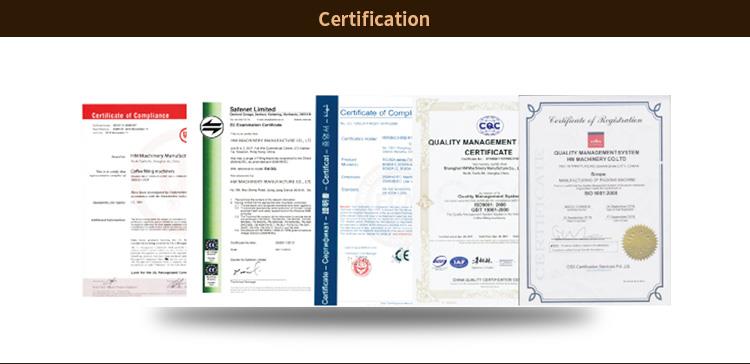 Contact Us:
Miss Linda Yan
HM Machinery Manufacture CO.,LTD
Add: No.46 Tian fu Road, Song jiang, Shanghai , 201615
Factory Add: No.18 Ouhai, Zhejiang, China
Mobile: 0086- (0)13917470643/13181428178
Tel:0086 (21)-37632096
WhatsApp: +8613917470643
Email: hm005@hmmanufactory.com
Skype: hm005@hmmanufactory.com
Website: http://coffeemachinessupplier.com/ or http://www.hmmanufactory.com/
Hot Tags: nespresso production line,capsules packaging line,coffee packaging machine,food packaging machine,coffee and tea packaging line,coffee and tea packaging solution,capsules filling and sealing machine,capsules packaging machine factory/producer/manufacture